QUILTING PERFECTION, AT YOUR FINGERTIPS!

LET QCT5 DO THE QUILTING FOR YOU! 
Quilter's Creative Touch 5 lets you design and place your patterns the way you want, and then it quilts them out for! You'll love seeing your favorite patterns professional quilted by your own quilting machine.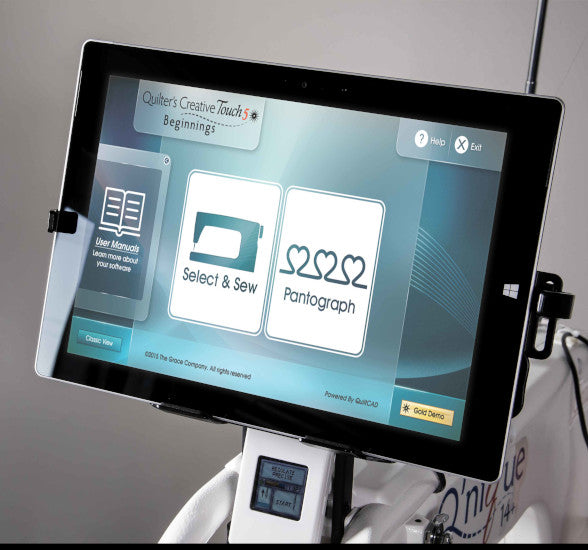 Quilter's Creative Touch5 - Beginnings
Looking to get computerized quilting at an even more affordable price point? QCT5 Beginnings is a budget-friendly automated system that offers all of the essential features of computerized quilting. Just like the full version of Quilter's Creative Touch, the Beginnings tier lets you create your masterpieces in steps as simple as select, place, and sew.The Beginnings tier is the perfect introduction to computer automated quilting. Select patterns from the included library, and easily place them on your quilt for sewing. If you ever decide to take the next step and start designing your own patterns, an upgrade option to the fully featured QCT5 standard tier is available.BUY Learn More >
More user-friendly POWER PLACEMENTS

We've made it even easier to go from choosing a pattern to stitching it out on your quilt. You'll love the new simplified pattern placement options that let you get your patterns just the way you want.
QCT5 Pro implements powerful new tools like a built-in digital ruler for precise measurements as well as the ability to center your machine to exactly where it needs to be.
Easier edge-to-edge patterns

Now you can auto-populate patterns you want to duplicate instead of placing patterns one at a time. Even better, the software will center your pattern based on your quilt size so you can save time and get to quilting faster.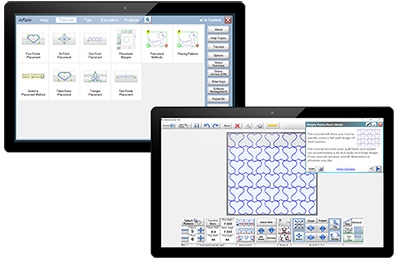 Get help when you need it
QCT5 Pro includes in-session tutorials on almost all aspects of the software, which are available to open and close at any time during use. You can now use professional software without having to be a professional yourself.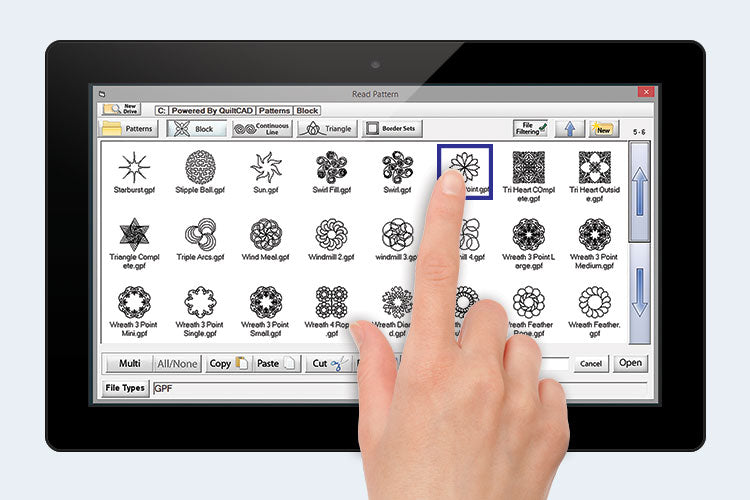 Expansive pattern library
Select a block, continuous line, corner, or more from the library of over 200 included patterns.
Precise placement methods
Quilter's Creative touch 5 lets you place your patterns on your quilt the exact way you want. See your pattern in relation to quilt on–screen as set the placement.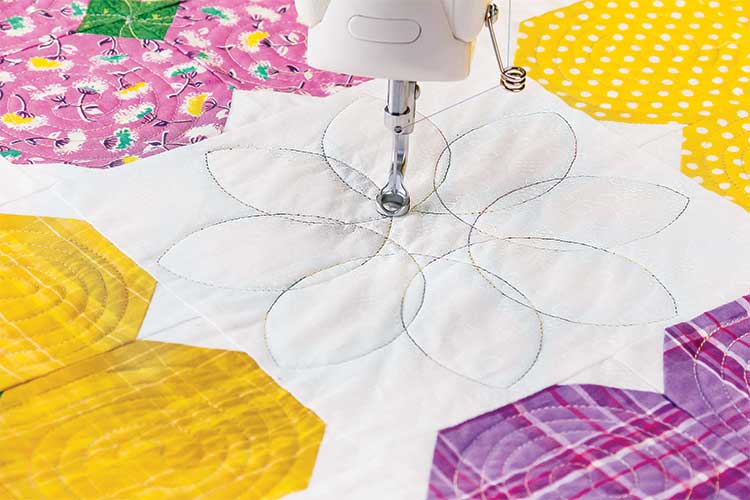 LET YOUR MACHINE DO THE SEWING

Automated quilting in your own home
The QuiltMotion motor plate and hardware come bundled with Quilter's Creative touch 5. QuiltMotion controls your sewing machine to accurately stitch your quilt designs.
Motorplate
This Motor Plate moves your sewing machine and is what allows it to quilt out your patterns by itself!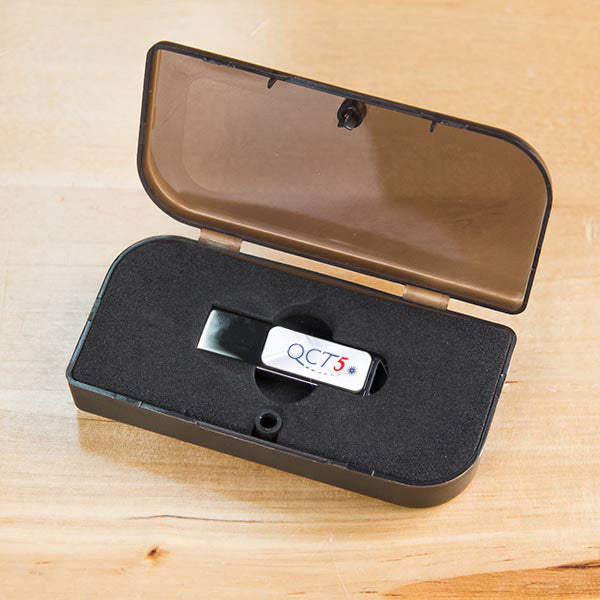 QCT5 Software
This Quilter's Creative touch 5 software comes on a convenient flash drive, and can be installed on any windows 7 or 8 tablet.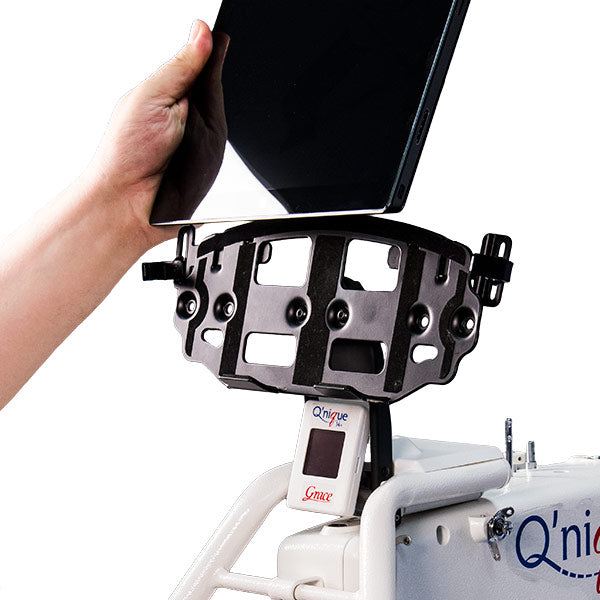 Tablet Mount
Put the power of Quilter's Creative touch 5 right at your fingertips by mounting your windows tablet right to the sewing machine!
USING YOUR OWN WINDOWS TABLET
Quilter's Creative touch 5 does not include any tablet. We've given you the freedom to use any tablet running a full version of Windows 7, 8, 10 or later. (QCT5 Software will not work with Windows RT tablets.) With QCT5 installed on your tablet, you can use it anywhere to design patterns and create layouts, and then bring it back to your sewing machine to quilt!
Check out the QCT Demo for Free!
Get to know the software before you commit.
Ready to get started? Contact us!
If you have any questions about this machine please contact us.
Powered by AZEXO Shopify page builder