The Q'nique 19 opens the door For quilters who desire the features and reach of a professional longarm, without losing the feel and comfort of their own domestic shortarm machine.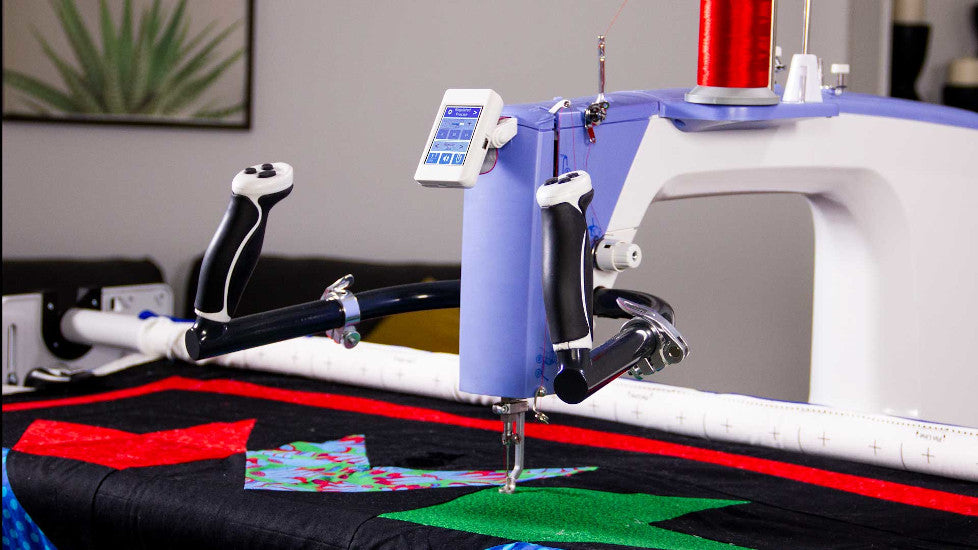 Where domestic comfort meets professional features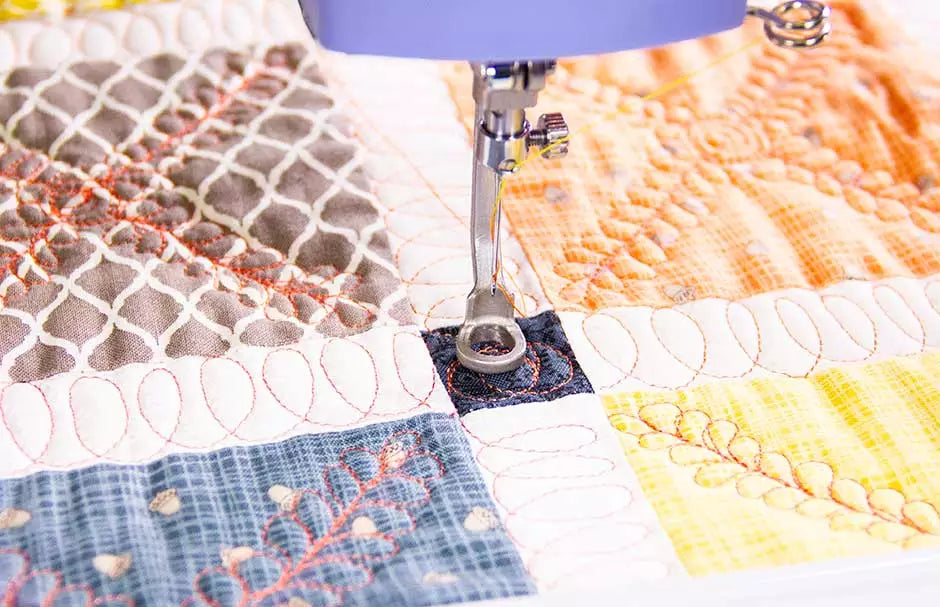 Enhanced stitching quality
Superior motor and stitch quality with the Q'nique 19

Get beautiful stitching with the Q'nique 19.

The Q'nique 19's powerful motor provides you with faster, more detailed stitching of your quilts.

The 19 features an enhanced motor capable of stitching at 2,000 stitches-per-minute.

Built-in stitch regulation keeps your beautiful stitches consistently the same length. As you speed up or slow down in your movements, the machine will speed up and slow down its stitching speed, so you won't have to worry about some stitches being longer or shorter than others.
Micro Handles

Adjustable handles for the most comfort and control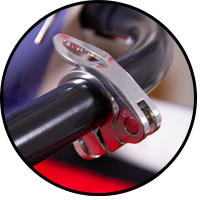 Quick-access buttons
Easily do what you need to with the controls you know.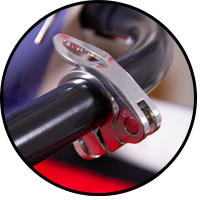 Extendable
Lengthen handle distance for comfort and contro
Micro-handle position
When you need ultra-fine control, handles twist down to accommodate your needs.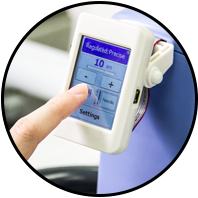 Adjustable, Locking Screen
Tilt the screen to the most comfortable position for your wrist and then lock it in place.
Quick–Access Controls
All the sewing power, right at your fingertips

We designed the control of the quilting machine to be as quilter–friendly as possible. All major functions and settings can be controlled right from the handles and seen on the display.
Other features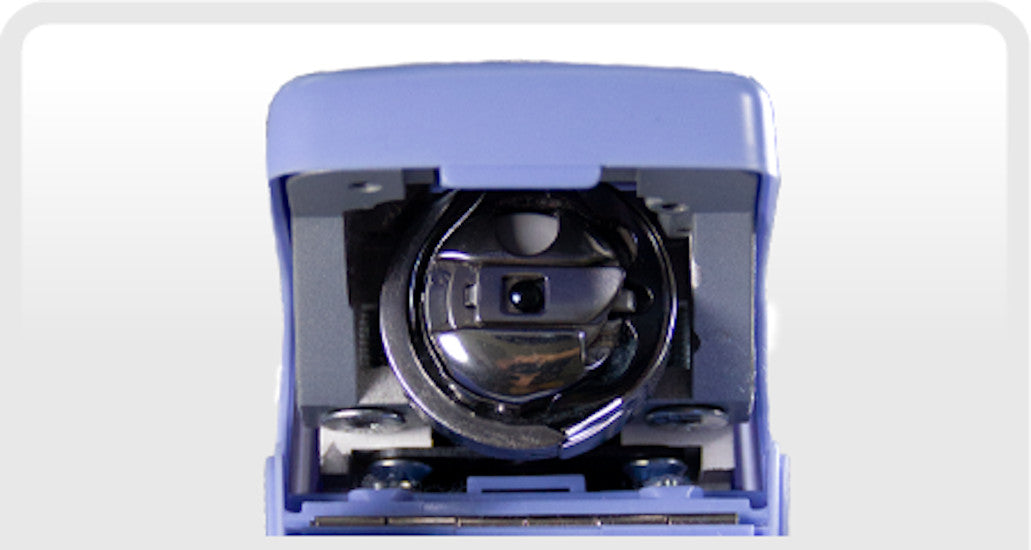 Easy–Access Bobbin
Bobbin changing does not get any easier than this

The bobbin of the Q'nique quilting machine has been designed for easy and quick access. Changing or checking on your bobbin is now more user–friendly than ever.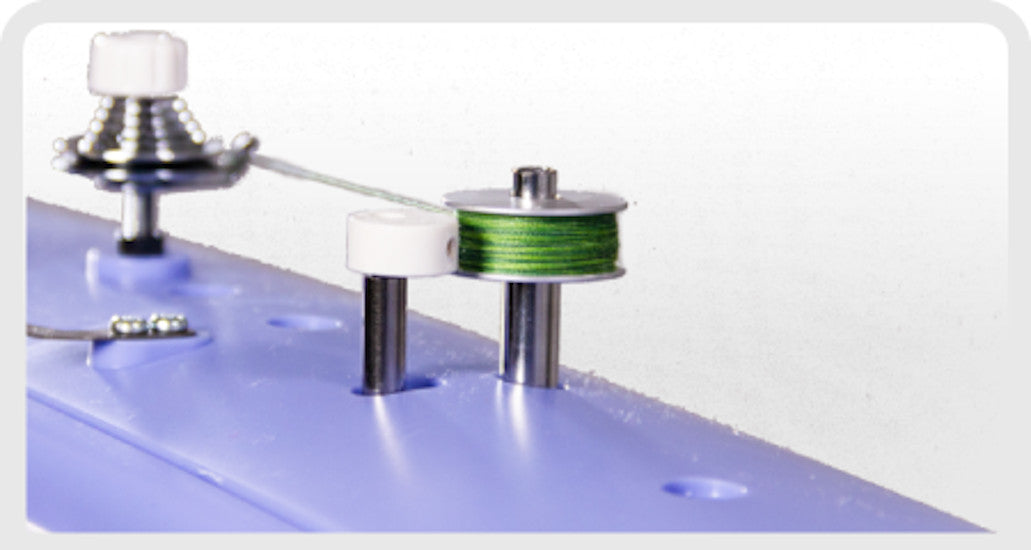 Built–in Bobbin Winder
Quick and easy bobbin refills

The included bobbin winder on the Q'nique Quilter runs its own separate, built–in motor, so you can refill bobbins without having to run the sewing machine.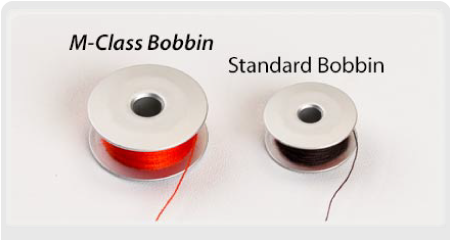 Large M–Class Bobbin
So you can keep on quilting, and quilting, and quilting...

The Q'nique Quilter comes standard with a large class M Bobbin. This lets you quilter for longer periods of time before needing to change or refill your bobbin
Perfectly Paired with a Quilting Frame
Complete Quilting systempackages

Continuum Frame (King or Queen)
Sets up in sizes:

King/Queen/Crib

Frame Max. Length:

127.75 Inches (king)/103.5 Inches (Queen)

Special Features

Configurable to meet your needs

Purchase With A Q'nique 19
$15,994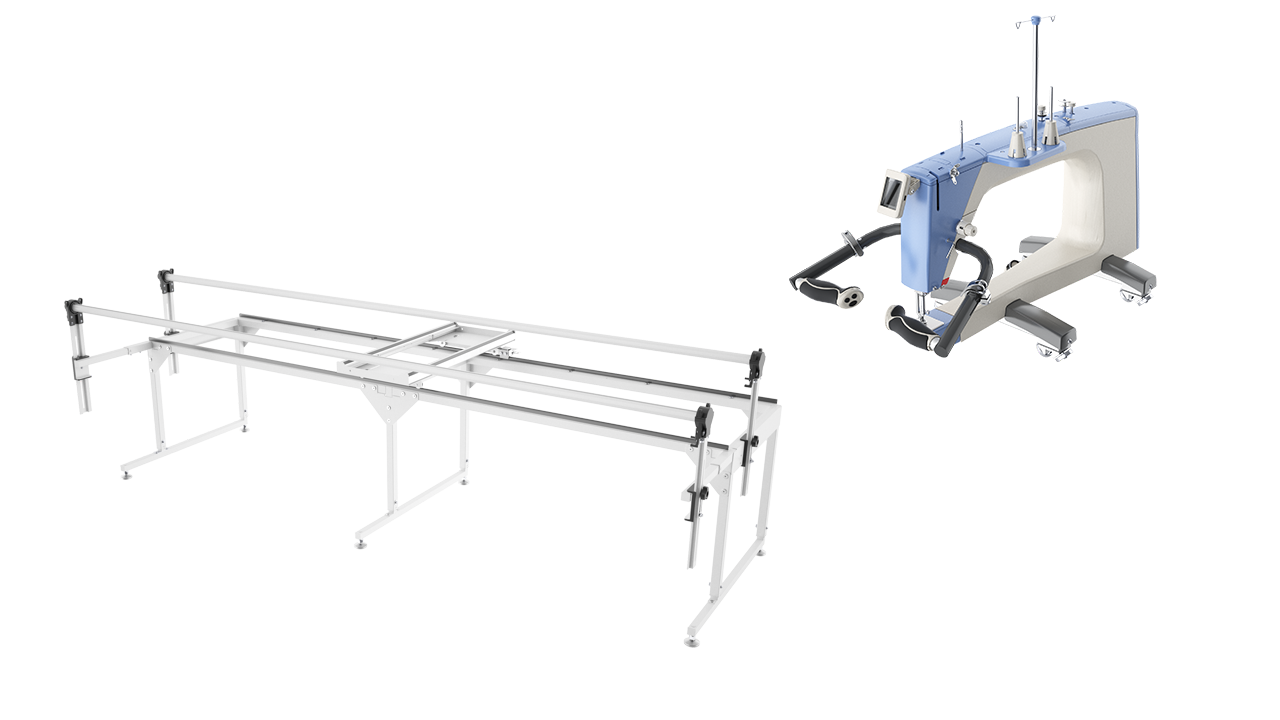 Q-Zone Queen
Sets up in sizes:

Queen/Crib

Frame Max. Length:

102 Inches

Special Feature

2-rail fabric attachment system

Purchase With A Q'nique 19
$13,494

Q-Zone Hoop-Frame
Sets up in sizes:

54" (can quilt larger quilts)

Frame Max. Length:

54" (can quilt larger quilts)

Special Feature

Space saving, for quilts of any size

Purchase With A Q'nique 19
$13,194

Ready to get started? Contact us!
If you have any questions about this machine please contact us.
Powered by AZEXO Shopify page builder